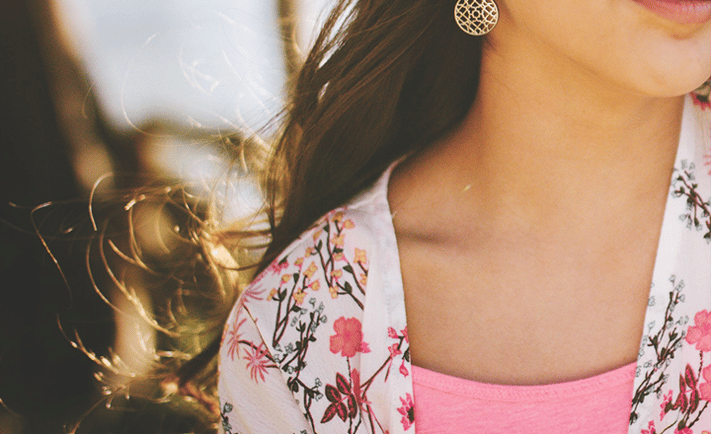 Winter weather, holiday indulgence, and the natural aging process can all take a toll on your skin. To restore a youthful, rosy glow to your complexion, you might be considering microdermabrasion. This quick, easy procedure can help improve how you look and make you feel younger and healthier almost instantly.
Want to learn more? Read on for answers to some of the most frequently asked questions about this procedure and learn why it might be a great solution for you.
What is microdermabrasion?
Microdermabrasion is a treatment that manually removes the top layer of your skin, called the epidermis. It sloughs off skin that is dull, dry, and patchy and stimulates new, healthy skin growth. The process can be performed using either of two methods.1
One method uses a small hand-held device that streams tiny crystals across your skin. The crystals loosen the dry, flaky top layer of skin as they pass over it. An attached vacuum then suctions those exfoliating crystals back into the machine along with the dead, loosened skin. Another method uses a diamond-tip wand that is moved across the skin, gently vibrating to loosen and exfoliate skin cells. This device also has a suction mechanism to lift off the dead skin. Both methods are non-invasive.
What are the benefits?
The very fine sloughing off and polishing of the outer layer of the epidermis leaves your skin smooth, radiant, and glowing. When performed regularly, microdermabrasion can help improve the appearance of skin suffering from hyperpigmentation, sun damage, fine lines, wrinkles, and shallow acne scars.
How long does it take?
Each microdermabrasion procedure performed in our skin wellness center takes approximately 30 minutes.
What happens after a treatment?
After a microdermabrasion treatment, your skin will likely feel fresh and clean, but it may also be a little tender or rosy. Any discomfort should subside within a few hours. Over the next few days, you may notice that your skin is flaky or dry; this is because the procedure stimulates the growth of new, healthy skin cells and your natural skin exfoliation process. Be sure to use sunscreen because your skin will be more sensitive to sun exposure and susceptible to damage from UV rays.
How often should I have microdermabrasion?
Microdermabrasion will give you the best results if you have it done monthly, but you can still see excellent results if you have it done at least quarterly. An experienced clinician can tailor an individualized ongoing microdermabrasion treatment program that incorporates specific skincare products and other specialized services such as HydraFacial© or chemical peels.
Do home microdermabrasion units work?
The biggest problem with any home unit is that it often doesn't get used enough to yield results! Just as a home treadmill tends to gather dust and turn into a second coat rack, many otherwise useful home microdermabrasion machines just sit in a drawer or on a shelf.
If you want to get better results in your fitness regime, scheduling appointments with a personal trainer can help you stick to a schedule, perform exercises correctly, and get the most out of your workout. Similarly, scheduling microdermabrasion procedures with a specialist allows you to benefit from professional expertise and advice as well as the relaxing power of touch.
It's also possible that you will cause injury, bruising, or abrasion using a home microdermabrasion unit—perhaps without even realizing it. This can lead to scarring, bruising, and even disfigurement. An experienced professional will help minimize negative effects and work with you to develop a skin care regimen that helps you look and feel your best.
Urban Effects Medspa in Des Moines offers a comprehensive selection of skin care products, procedures, and body care treatment to help you thrive. We offer consultations and advice to treat skin care issues like acne scarring, age spots, and more, and we can recommend a treatment program that is right for you. From microdermabrasion to laser skin rejuvenation, our skin wellness center offers cutting-edge technology in the hands of experienced professional clinicians. Contact us today to learn more!
1"Microdermabrasion Procedure Steps." American Society of Plastic Surgeons, 2018. Web. 19 Jan 2018.