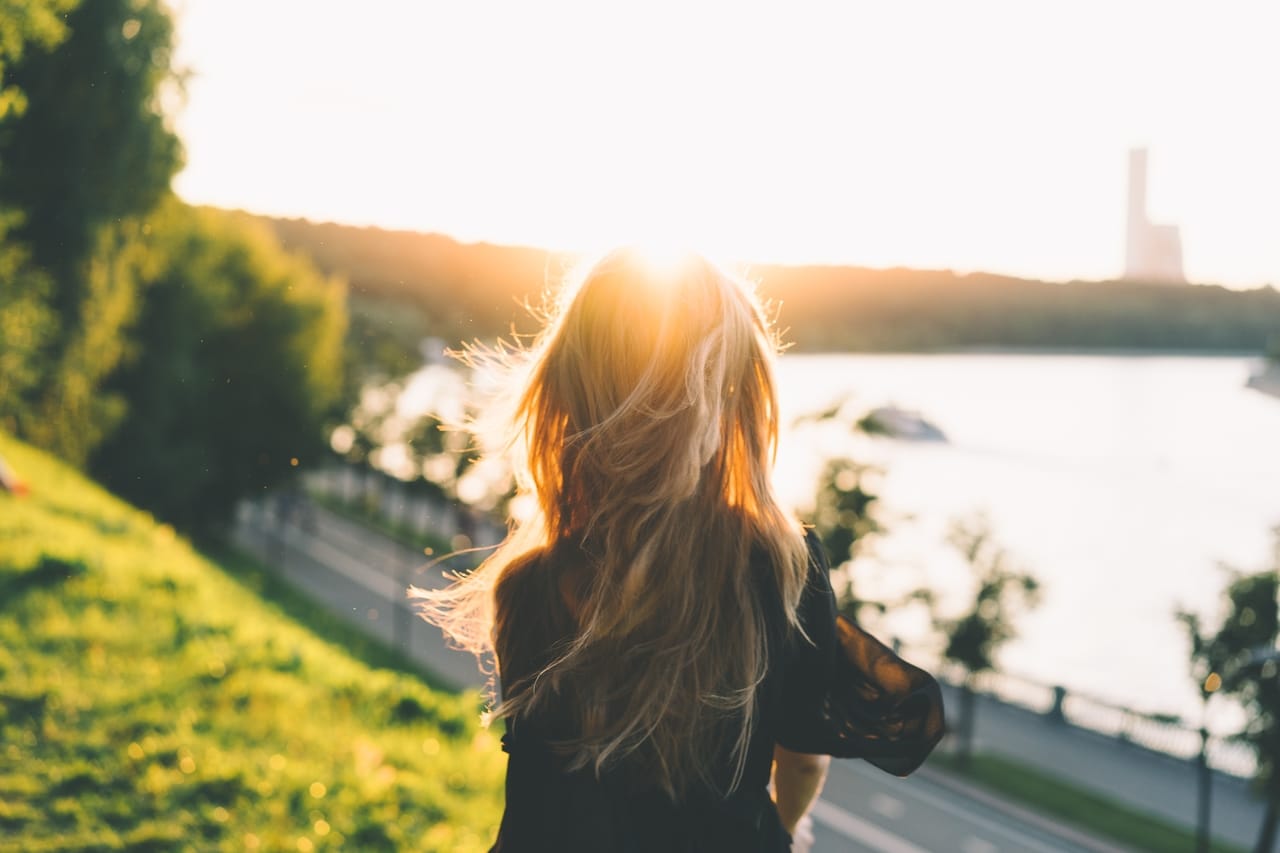 Now that spring is in full swing, it's nearly time for summer vacations and sunny days. With the latest advances in skin care, long days relaxing in the sun doesn't have to take a toll on your skin. By rethinking your skin routine, you can spend more time in the sun this summer and less time worrying about sunburns and wrinkles.
Sunscreen
Everyone needs sunscreen. While there are many varieties of sunscreen available, the best are SPF 30 or higher, provide broad-spectrum protection, and are water resistant. Sunscreen is important even on cloudy days, when up to 80 percent of the sun's harmful rays can still penetrate your skin.
There are dozens of sunscreen varieties today to accommodate all kinds of activities and personal preferences. You can customize your sunscreen regimen today more easily than ever and protect your skin from the summer sun as well as other harmful elements.
The Colorescience Face Shield provides comprehensive protection from both the burning and aging effects of UV rays. The totally invisible brush-on shield provides additional protection against pollution. Chemicals released in the air can break down collagen, impair skin barriers, and can lead to loss of elasticity, hyperpigmentation, age spots, and wrinkles.
Colorescience Face Shield also protects against high-energy visible (HEV) light. Also known as blue light, HEV light is emitted from phone and computer screens and LED lights and actually penetrates more deeply into the skin than UVA or UVB rays. Colorescience Face Shield protects against 93 percent of blue light, protecting your skin both outside and indoors.
In addition to sunscreen, Vitamin C has been found to provide additional protection. Line and wrinkles develop due to oxidative stress, caused by pollutants and UV rays. Antioxidants like beta carotene and vitamins C and E help combat oxidative stress and protect the skin from damage. Consider a nutritional supplement like jane iredale's Skin Accumax for antioxidant protection for your skin as well as the rest of your body.
Clothing
While many sunscreen advertisements focus on protecting your face, it is important to protect your entire body. Sun damage builds up over your lifetime, increasing signs of aging as well as the likelihood of skin cancer. As a result, it's important to protect all of your skin—not just your face.
Most fabrics absorb some UV rays and protect your skin. However, more loosely woven fabric leaves wider spaces between fibers, allowing more UV rays penetrate through to your skin. On the other hand, synthetic fabrics like lycra that include elastic to pull fibers more closely together provide more protection. Synthetic such as polyester and nylon are more protective than bleached cottons, and shiny semi-synthetic fabrics like rayon reflect more UV light than matte fabrics, providing another layer of protection.
The best method of finding protective clothing is to look for ultraviolet protection factor (UPF) labels. Measuring the content, weight, color, and construction of the fabric, the UPF rating gives you an accurate measure of the fabric's ability to protect against UV rays. Fabric with a UPF rating of 50 provides excellent protection, while a UPF rating of 5 leaves your skin vulnerable.
Get Ready Today
With more than 30 years practicing in the medical and aesthetic skincare industry, the skin care professionals at Urban Effects MedSpa are leading providers of skin care in the Des Moines area. Contact Urban Effects and learn more about what custom skin care regimen is right for you!