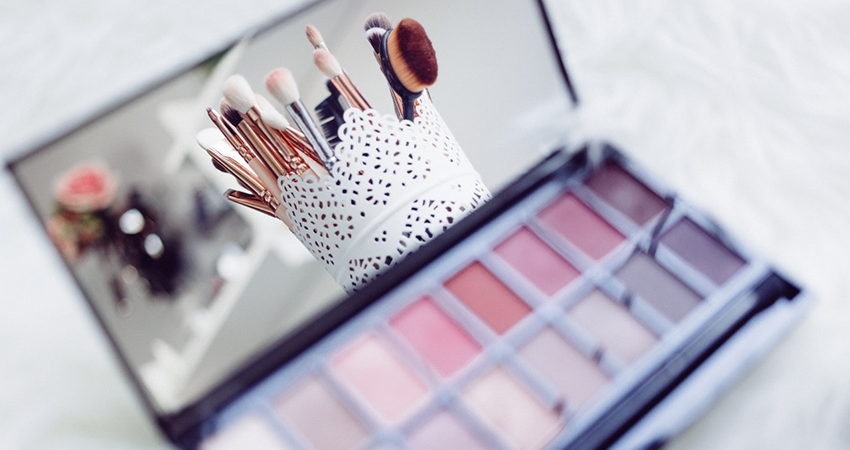 Mineral makeup has exploded onto the cosmetics scene in the last few years, offering another alternative to heavy, thick liquid or cream formulations. These products are made up of ground minerals like iron oxides, zinc oxide, and titanium dioxide. The resulting fine powder is dusted over the skin like a luminous veil, evening out skin tones and leaving a glowing luster.
But all mineral makeup isn't created equal! Do you know what makes one product superior to another? Here's how to separate the gold dust from the chalk.
Benefits of Mineral Makeup
Mineral makeup is often recommended for people with sensitive skin, especially for individuals who have undergone cosmetic procedures or who suffer from inflammatory conditions like rosacea. Unlike traditional make-up, it is usually free of preservatives like parabens, chemical dyes, and fragrances. People who suffer from acne also may benefit from switching to mineral makeup, since it is oil free, non-comedogenic (does not clog pores), and less likely to aggravate the skin condition. Some common ingredients, titanium dioxide and zinc oxide, have sun-blocking qualities, allowing you to quickly and easily brush on sun protection. Zinc oxide also has anti-inflammatory properties, which can help soothe and calm irritated skin.
However, there is no standard formula for mineral makeup. The best brands offer antioxidant skin care benefits along with the natural minerals and don't contain potentially irritating filler materials like talc. Some products that claim to be "mineral-enriched" actually contain ingredients such as paraben preservatives or dimethicone for a smooth texture! It's important to read the labels and purchase products from trusted brands.
Why Choose Jane Iredale Mineral Makeup?
Innovation
In 1994, the jane iredale brand began with one product, the best-selling Amazing Base. It was immediately embraced by dermatologists and plastic surgeons because of its ability to cover flawlessly, soothe irritation, and protect skin against damage. Patients loved it because it didn't feel like makeup; it just resulted in beautiful, luminous skin. As a bonus, the quality of their complexions improved markedly with continued use.
Quality
Jane iredale mineral makeup uses only the highest quality proprietary blend of minerals and includes no artificial fragrances, mineral oil, or talc. Most of its product lines contain sunscreen, which is vital to prevent damage to your skin caused by the UVA/UVB rays of the sun. The soothing formulas help calm fragile, irritated, or inflamed skin and protect it from further damage. Many users see significant improvement in how their skin looks and feels over time.
Responsibility
The jane iredale brand has been recognized by both Leaping Bunny and PETA for its voluntary commitment to avoiding animal testing at every stage of product development and manufacturing. That pledge extends to prohibiting third-party animal testing for product registration purposes and avoiding distribution in markets where testing on animals is required.
Holistic Wellness & Beauty
Feed, Fortify, Finish™ is jane iredale's holistic approach to encourage healthy beauty from the inside out. The brand has developed supplements, skincare products, and makeup that work together to help you achieve a beautiful complexion that is nourished, nurtured, and naturally radiant. Modern, wearable colors provide a soft-focus, luminous effect that enhances your natural beauty; its high-performing mineral cosmetics improve your skin health as they finish your look.
If you're ready to discover how mineral makeup can help your skin look and feel better, contact us today. We'll schedule a consultation in our Urbandale, Iowa, skin wellness center to introduce you to these revolutionary products.