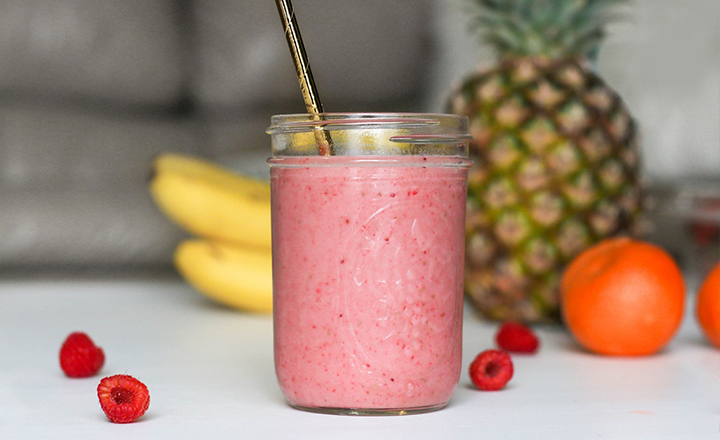 Summer is coming! If you want to look your best this summer, you need a diet plan that works. The ITG diet can help you lose weight and keep it off—without starving or sweating until you drop. It's fast, effective, and incredibly easy to incorporate into your busy life—no hours of meal planning, long shopping lists, or expectations of sitting down to elaborate home-cooked meals. ITG is a weight loss plan that works for today's busy, on-the-go society without making you count points or follow a complicated program.
What Is ITG?
ITG uses cutting-edge weight loss science to jump-start your weight loss, based around a high-protein, low-carb diet. Once you have achieved your weight loss goals, you learn how to balance your protein and carb intake to maintain a healthy weight for life.
In the initial weight loss phase, by increasing your protein consumption and restricting your carb intake to 40–60 grams per day, your body will go into a state of "light ketosis." This allows you to burn fat while retaining muscle, losing weight quickly. (If you have health issues that prevent you from cutting carbs down to this level, an ITG coach can help you develop a plan that will still help you lose weight but a little more slowly.)
ITG is a version of a ketogenic diet. When you eat carbohydrates, your body converts them to glucose, which your body uses as fuel. Without carbs, however, your liver is forced to tap into existing fat stores, converting them into fatty acids and ketone bodies to use as fuel. This can help you lose weight as well as provide other possible health benefits, like reducing your risk of developing diabetes or pre-diabetes. You'll also find that you feel fuller and more satisfied when you eat high-protein, nutrient-rich foods rather than empty carbs.
Why ITG Works
ITG products make eating a low-carb, high-protein diet easy and convenient. They are available in gluten-free and soy-free formulas, too! Nutritional supplements make sure you get the perfect balance of vitamins, minerals, and other nutrients to support your weight loss journey.
ITG isn't just a short-term fix. Coaches will work with you to help you understand how food reacts with your body and teach you ways to eat healthy for a lifetime. They'll help you choose healthy foods like lean protein (chicken, lean beef, and fish), eggs, avocados, olive and coconut oil, and more as your staple diet choices as you eliminate processed carbohydrates like pasta, bread, and sugary snacks. They'll even help you fight cravings and develop a diet that works for your lifestyle and activity level in the long term so you won't regain the weight you lose.
Get Started with ITG in Des Moines
Urban Effects MedSpa is an authorized provider of official ITG protein products for the Des Moines area. Our medical weight loss professionals will work with you on all phases of your weight loss journey, from developing an initial ITG plan to maintaining your weight loss over the long term. Schedule an appointment now to learn more about this exciting weight loss program today!